The Utah County Sheriff's Office hardworking K9 Team won a multitude of awards at this year's Arizona Desert Dog Trials.
K9 Deputies Adam Collings and Brett Lawrenson participated in the Arizona Desert Dog Trials and came away with a number of awards including "Top Agency/Team" and "Top Dog". They also were awarded 1st and 4th place in tactical challenge, 2nd place in handler protection (bite work), 3rd place in tactical obedience, 5th place in area search and 6th place as a narcotics team.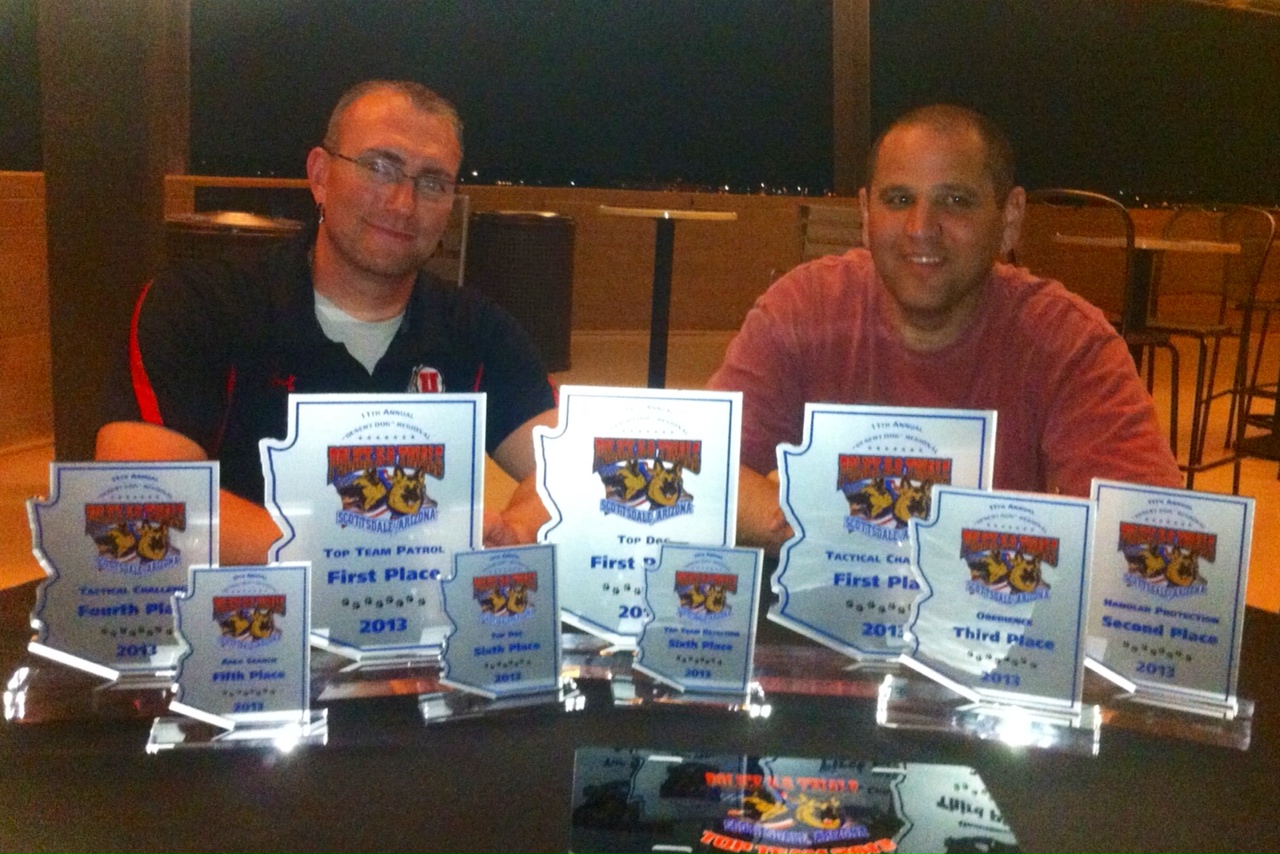 The Utah County K9 Teams train every week and provide a valuable resource to the community.
To learn more about the Utah County Sheriff's Office K9 Team and view photos of our top dogs in action visit http://www.utahcounty.gov/Dept/Sheriff/Operations/Patrol/K-9.asp
Documents